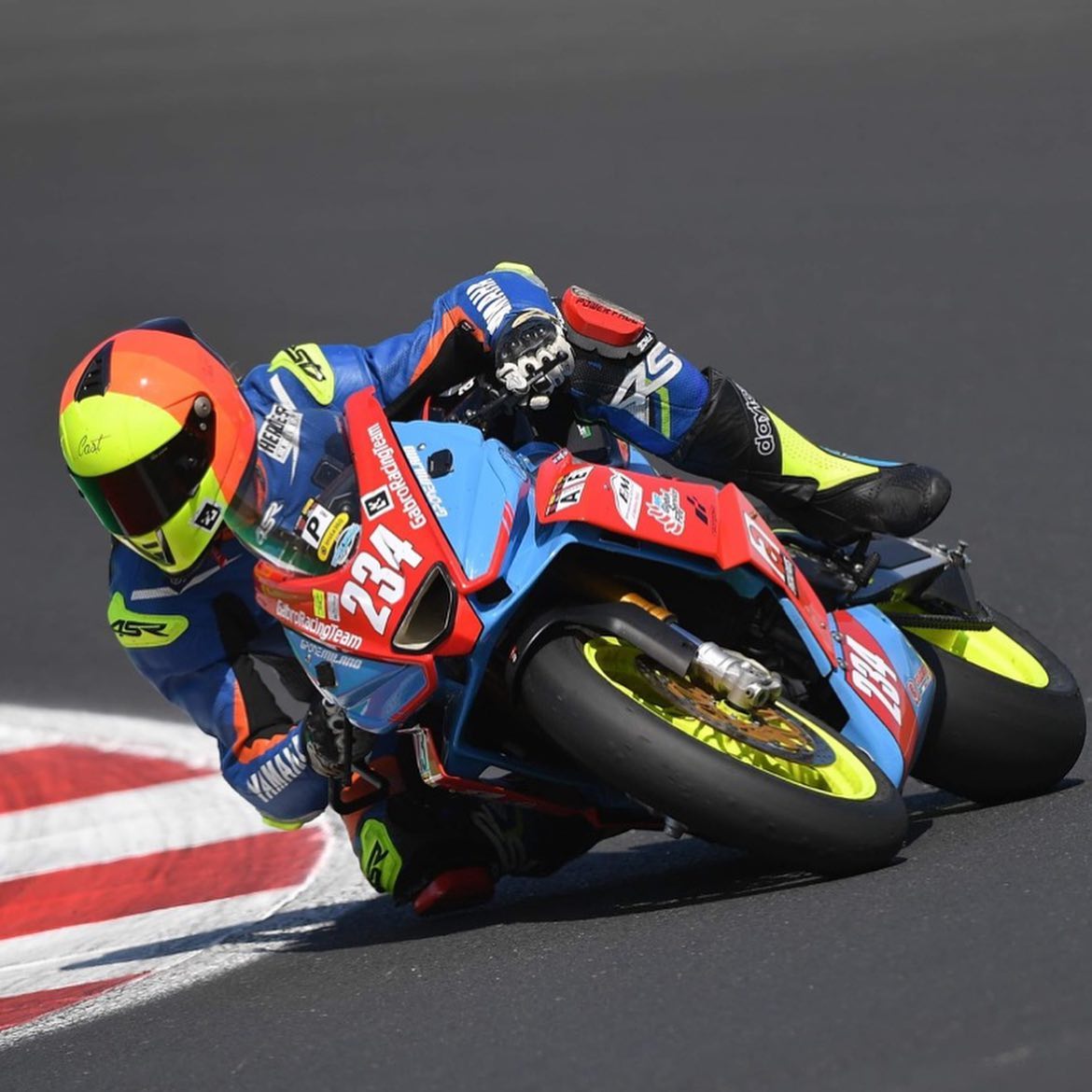 Veloce Racing will have a third rider on its team for the next two rounds of the MotoAmerica Twins Cup Championship. Italian rider Edoardo Mazzuoli will be aboard the number 234 Veloce Racing Aprilia RS 660 at both Ridge Motorsports Park and WeatherTech Raceway Laguna Seca. He joins defending MotoAmerica Twins Cup Champion Kaleb De Keyrel and current points leader Jody Barry on the Veloce Racing team.
Mazzuoli, 31, is from Milano, Italy. For the past three years, he's been involved with a unique project he created called "Backpack Racing," which is a rider coaching program that enables students to improve their skills through the analysis of onboard videos. Mazzuoli has formerly competed in the 250SP Italian Championship, 600SS Italian National Trophy, and CIV 600SS.
Working with Gabro Racing in Italy, Mazzuoli has been testing his Aprilia RS 660 at Misano, and he is ready to join the MotoAmerica Twins Cup Championship for the next two rounds.
On his Facebook page, Mazzuoli commented, "I can't believe it and I won't believe it until I'm on that plane, but for now I want to thank all the sponsors and people who donated to this project. Let's go to America."
For the full 2022 MotoAmerica schedule and to purchase tickets for MotoAmerica events, click HERE
For information on how to watch the MotoAmerica series, click HERE